Team Members
Jane Gundo Malala
Project Officer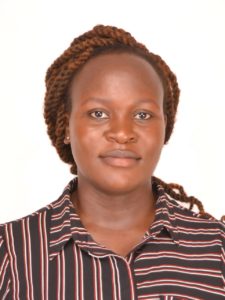 Having grown up in Kalokol, Turkana County, Jane is passionate about ensuring marginalized communities are directing sustainable development agendas in their areas, through strong partnerships between private and public institutions. Jane has worked extensively with the Turkana Community in Northern Kenya with both private and government institutions. She has worked as a community mobiliser for the Pastoralists Parliamentary Group in Kenya in 2012-2019, and as an economics intern at the Ministry of Finance and Economic planning Turkana County Government. She has also worked as a Monitoring and Evaluation Officer for Asante Africa Foundation, and has extensive experience as a research assistant for KNBS, USAID Aphia plus program, Lundin Foundation. Jane has an Undergraduate Bachelor of Arts (Economics and Sociology major) from the University of Nairobi.
Sam Aronson
Project Lead/co-founder
Sam Aronson is a physicist on Long Island, New York. He has spent the bulk of his career in physics research and management, serving as the Director of Brookhaven National Laboratory 2006 – 2012. He is presently at Stony Brook University's College of Engineering, in the Department of Technology and Society. Sam is a Fellow of the American Physical Society and of the American Association for the Advancement of Science.
Sam Derbyshire
Project Turkana Consultant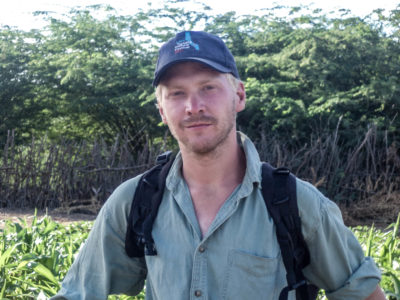 Sam Derbyshire is a Junior Research Fellow in Anthropology at St John's College, Oxford. He holds a DPhil from the University of Oxford. His doctoral thesis explored the recent history of the Turkana of northern Kenya, situating various development interventions (implemented by a wide range of government and non-government organisations) within their socio-historical contexts and exploring their implications and ramifications amidst the livelihoods, and systems of livelihood interaction, that sustain the regional economy. Following on from this research, he is currently involved in intensive ethnographic fieldwork that will facilitate a much broader cross-regional and cross-cultural analysis of pastoralist populations in northern and eastern Africa. The aim of this research is to develop new ways of conceptualizing resilience amongst marginalized non-industrialized societies throughout Africa.  Alongside these core research activities, he has undertaken fieldwork in Uganda, Tanzania, Kenya and Sudan on a broad array of issues including material culture and objectification, social change, time and temporality, practice, colonialism and historical ecology.
.
Steve Hirsch
Project Energy Consultant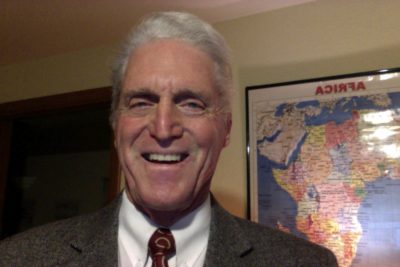 Stephen Hirsch is an electrical engineer with over 30 years of energy-related experience in Africa. Beginning as a Peace Corps Volunteer in West Africa, he's designed and managed solar, wind, geothermal and energy efficiency projects for the private sector, US and multilateral government agencies in the Ivory Coast, Guinea, Morocco, Djibouti, Uganda, Burundi, and Ethiopia. He's presently resident in Reno, Nevada and is actively involved in renewable energy projects in Djibouti, Uganda and Kenya.
Acacia Leakey
Project Engineering Consultant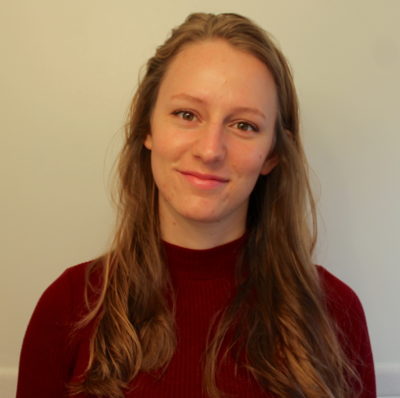 Acacia joins SOSAED with a master's degree in Mechanical Engineering at Stony Brook University, NY, where she developed a desalination system for use in off-grid remote areas by combining cutting edge membrane distillation technology with energy efficiency and contextually appropriate design. Her ongoing collaborations in the US, Kenya, Madagascar and Botswana, focus on a range of engineering challenges such as energy efficiency and sustainability, water purification and effective innovation-led rural development. Having grown up on a farm in Nakuru, Kenya, Acacia is passionate about gender equality, environmental protection and increasing rural prosperity.
Lucas Lowasa
Research and outreach assistant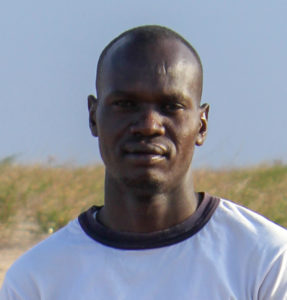 Lucas studied community health and HIV management at Mount Kenya University, Kenya, and has been engaged in anthropological research in Turkana County for several years since. He has collaborated with many different research teams, working across the length and breadth of Turkana County on a wide variety of projects. He is also a Nakurio Youth leader and is actively involved in the organization and management of a variety of events, educational programs and development initiatives within his community.
Mariko Ekaale
Research and outreach assistant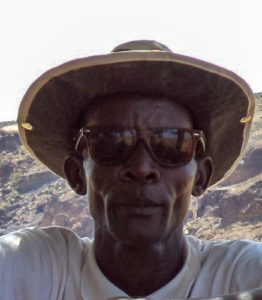 Mariko Ekaale plays a leading role in the community at Loreng'oloup, participating in and administering key public events and meetings. He has served as a research assistant on a number of academic research projects in the Turkana region since 2012, and also works as an assistant primary school teacher in Lorugum on a regular basis.
HELP US TRANSFORM COMMUNITIES AND LIVES